this hyperlink Starting in early spring we've been tirelessly making improvements on projects around the facility. We now have a complete classroom to include TV and A/V equipment, dry erase board and a full set of tables and chairs. We have sealed / finished the concrete floor, put up some plywood walls, finished the armory cage with storage loft above, started a "library" of student donated books, and have a start to a camp kitchen to include a fridge, coffee pot and charcoal grill.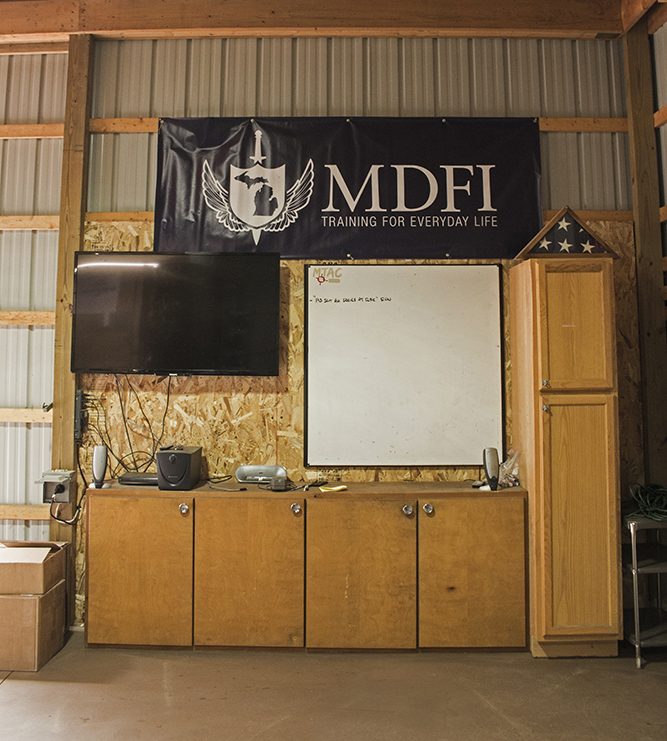 Armory Cage & Storage Loft
On the grounds side, we have cleaned up the common area from brush and debris, defined the area with rocks found on the property, built the community fire pit area, planted some natural ferns and added a flag pole at the parking lot entrance.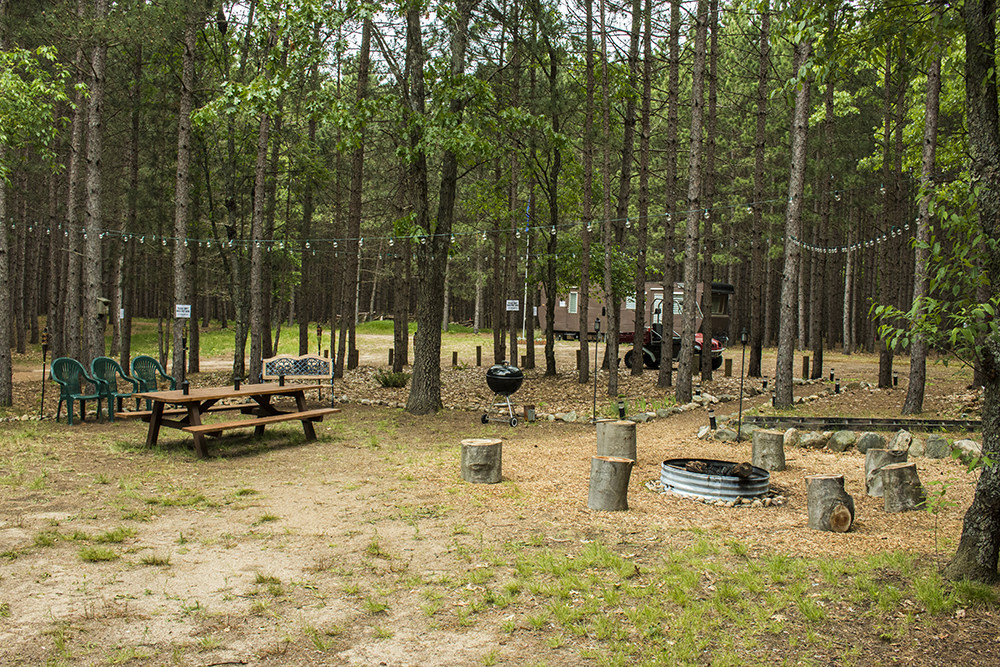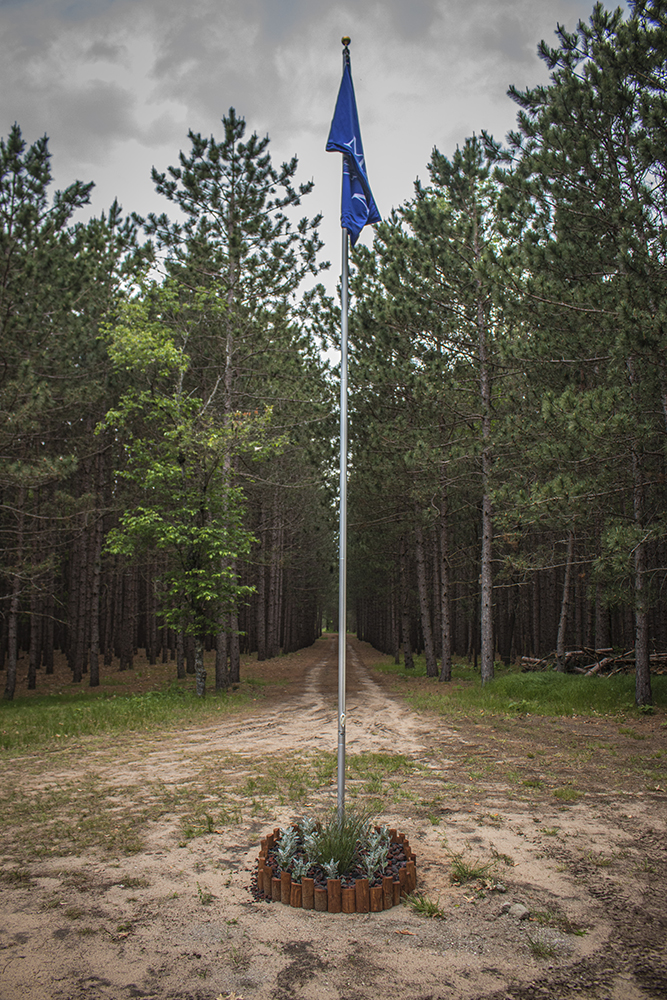 We also have a great start to our first range: the special purpose bay. We have cleared tons of jack pines (but don't worry, you're still surrounded by trees), cleared stumps and begun collecting / stacking tires to form the safety walls of the range.